Australian-made television show Bluey is getting its first PC and console video game release later this year which will be appropriately titled, "Bluey: The Video Game".
Outright Games made the announcement earlier today and will be partnering with BBC Studios for the video game which will be released on all major consoles and PC on November 17, 2023.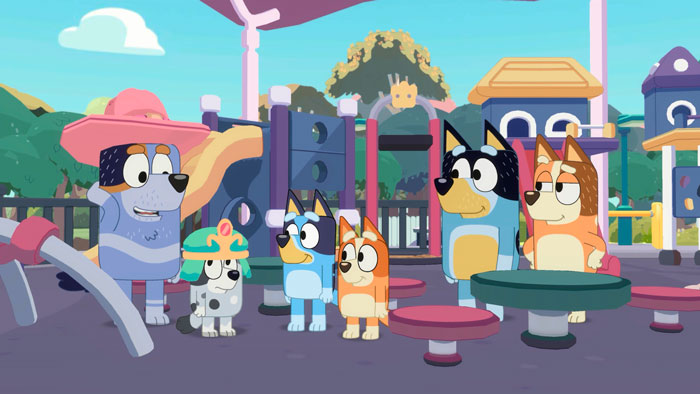 The publisher outlined the premise of the game on their website:
"Become immersed in the world of Bluey in this interactive sandbox adventure as players navigate faithfully recreated and iconic locations including Bluey's home – fully explorable for the first time. Engage in story-driven episodic gameplay with activities inspired by fan favourite moments from the show as well as a brand-new four-part storyline created in partnership with Artax Games, BBC Studios and the show's producers at Ludo Studio."

Press Release by Outright Games
The game will feature multiplayer where up to four players can play as Bluey, her sister Bingo, Mum, and Dad. In-game rewards will be available by completing activities and playing minigames seen in the show such as 'Keepy Uppy' and 'Magic Xylophone'.  
Many of the iconic Bluey music tracks composed by Joff Bush will make an appearance on the game's soundtrack as well as new music created by the development team.
Watch the Bluey: The Video Game Trailer:
---
Bluey: The Videogame will be available on Nintendo Switch, PlayStation 5, PlayStation 4, Xbox Series X/S, Xbox One, and PC on November 17th 2023.