Last month saw the release of Ubisoft's Just Dance 2024, and I swear this is a game that keeps on giving!

Now, as much as I like to rave on about how much I adore the Just Dance franchise, I will preface this review by saying that I am indeed a very casual player. Yes, when the world was first blessed with the games, I played them non-stop day in and day out, but now I'm closer to forty than I am twenty; my knees just don't allow for such rigorous activity!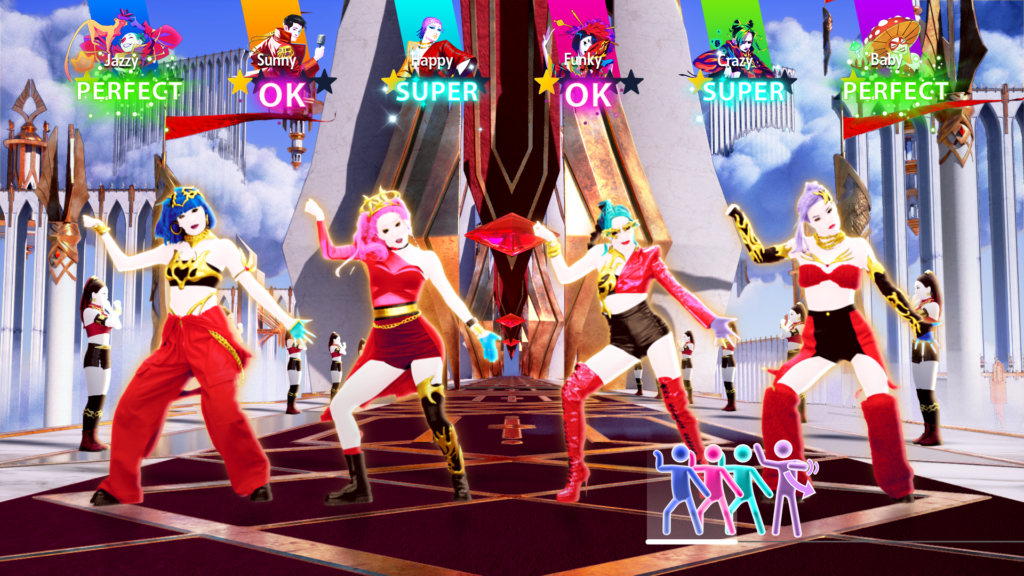 This is the first Just Dance game I have played since the 2019 edition, but I will tell you what: the song selection in 2024 and the accompanying choreography slaps in the latest instalment. There is something for everyone with a balanced mix of tracks from across the decades.
Just Dance 2024 brings forty new tracks to the game's repertoire, and the highlights for me were: "Gimme More" by Britney Spears, "I Wanna Dance With Somebody" by Whitney Houston, "you should see me in a crown" by Billie Eilish and "Can't Tame Her" by Zara Larsson. I don't know exactly what it was about these maps, but I just couldn't help but go back to them every time I booted up the game.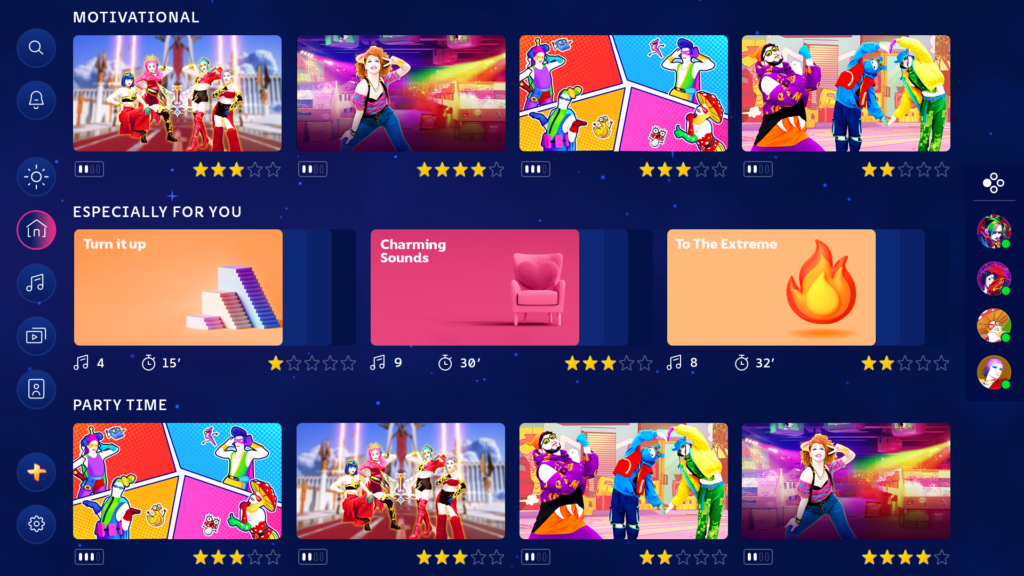 If it's been a hot minute since you've played Just Dance, it is worth noting that the game has moved online now. You can still play offline, but you will need to download the songs you wish to play first, and you'll only be able to play with joy-cons if playing on the Switch.
However, don't let that deter you. I don't have the most stable internet connection at home (just small-town farm life things), but I didn't run into any major issues while relying on my phone's hotspot to play.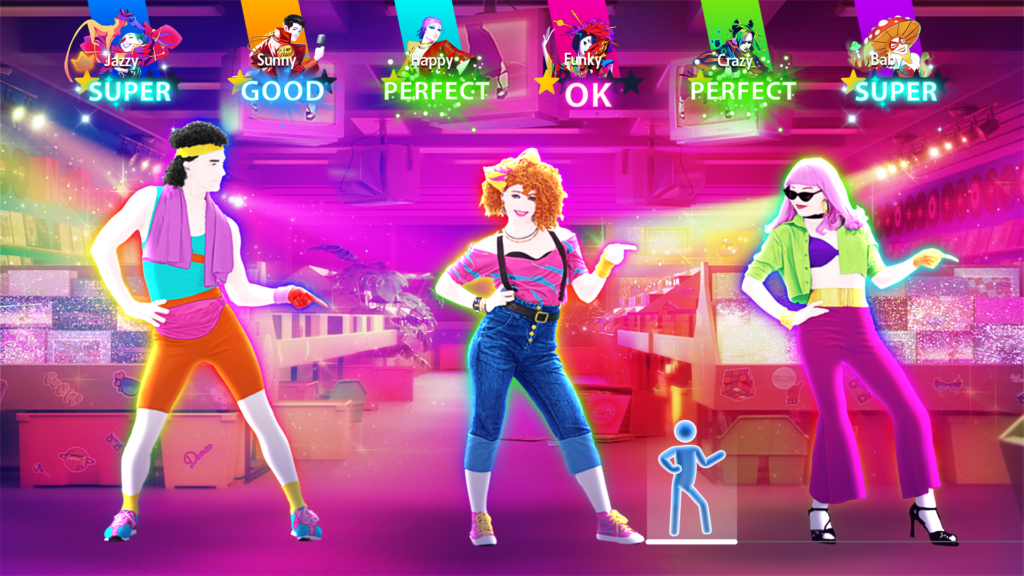 RELATED: Assassin's Creed Mirage Review — Returning To Roots In Baghdad
A new and notable feature of Just Dance 2024 is the ability for players to jump online and dance to tracks with friends who own the 2023 edition and vice versa, allowing players to dance to any of the 2023 tracks or brand-new ones from 2024. There is also a new challenge mode to the game, which allows players to click on any score on a track's leaderboard and attempt to beat it, whether for some friendly competition between your peers or to rise to the top of the leaderboard on a more global level.
You'll once again have the opportunity to really challenge yourself with the game's Workout Mode, which will not only have you working up a sweat but will also track calories burnt and the time you've spent dancing. Players will have the option to work out solo, locally or in an online multiplayer setting.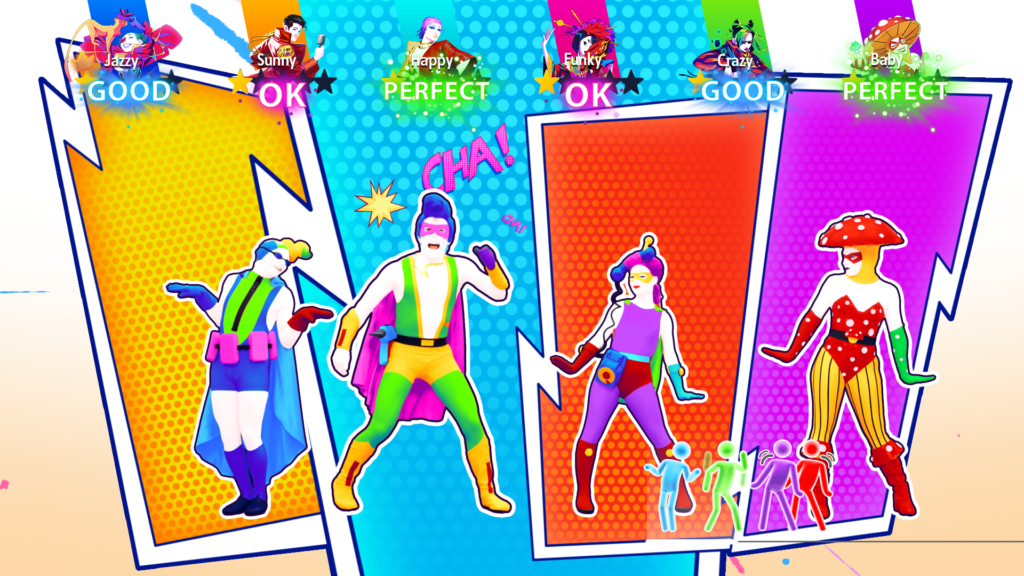 Just Dance 2024 will see free content updates where players can participate in seasonal events with free songs and playlists available for a limited time, and each season will see new songs, a dedicated progression track and new rewards become available like avatars, backgrounds, and name badges to add personal touches to your Dancer Card in the game.
And just when you thought that wasn't enough! I mustn't forget my favourite thing about Just Dance, which is the Just Dance+ subscription! You will receive a one-month free trial with each 2024 edition of the game, allowing you to access hundreds of songs from the previous titles and exclusive new tracks.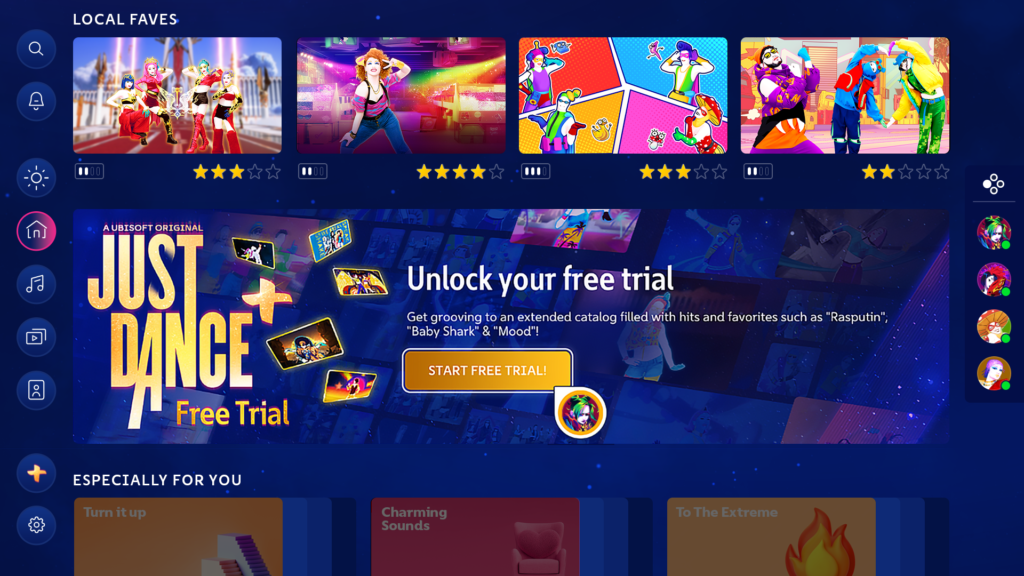 At the end of the day, Just Dance will always be Just Dance. There really isn't anything ground-breaking about these games. They're fun, great for a laugh with mates, and they get you moving. If you were a dancer in a past life like me, they will allow you to relive your glory days. If you have kids with boundless energy, these games will help tire them out (or hype them up even more). If you want something that'll bring the family together over Christmas and help work off lunch, this is the perfect way to do so.
Just Dance 2024 though, might just be the best one yet.
Just Dance 2024 guarantees an entertaining time to share with friends and family. The plethora of content is unmatched when comparing to previous titles, allowing for players to dance their socks off.
PROS
The UI is setup almost like a streaming service and incredibly easy to navigate
The ability to play with owners of the 2023 game is fantastic
Great for some lighthearted fun for all agesAbility to download your favourite songs to allow you to play offline
If you want to enjoy a super casual experience, you don't need to hold a joycon.
CONS
The game being online only could create barriers for some players
A review code of Just Dance 2024 was provided by the publisher for purposes of this review.
Just Dance 2024 is available now on PlayStation 5, Xbox Series X|S, and Nintendo Switch.