Once upon a time back in 2009, PlatinumGames released a game called Bayonetta, featuring a strong and confident witch named Bayonetta AKA Cereza. Over the years Cereza has continued to garner popularity with the release of Bayonetta 2 in 2014, and Bayonetta 3 in October last year, appearing in many "Best Character" lists from different gaming outlets. About a month after Bayonetta 3's release, Nintendo announced a surprise prequel to the mainline Bayonetta games called Bayonetta Origins: Cereza and the Lost Demon which tells the story of the titular protagonist as a young witch. So does Bayonetta Origins tell a tale worth telling? Find out in our Bayonetta Origins review.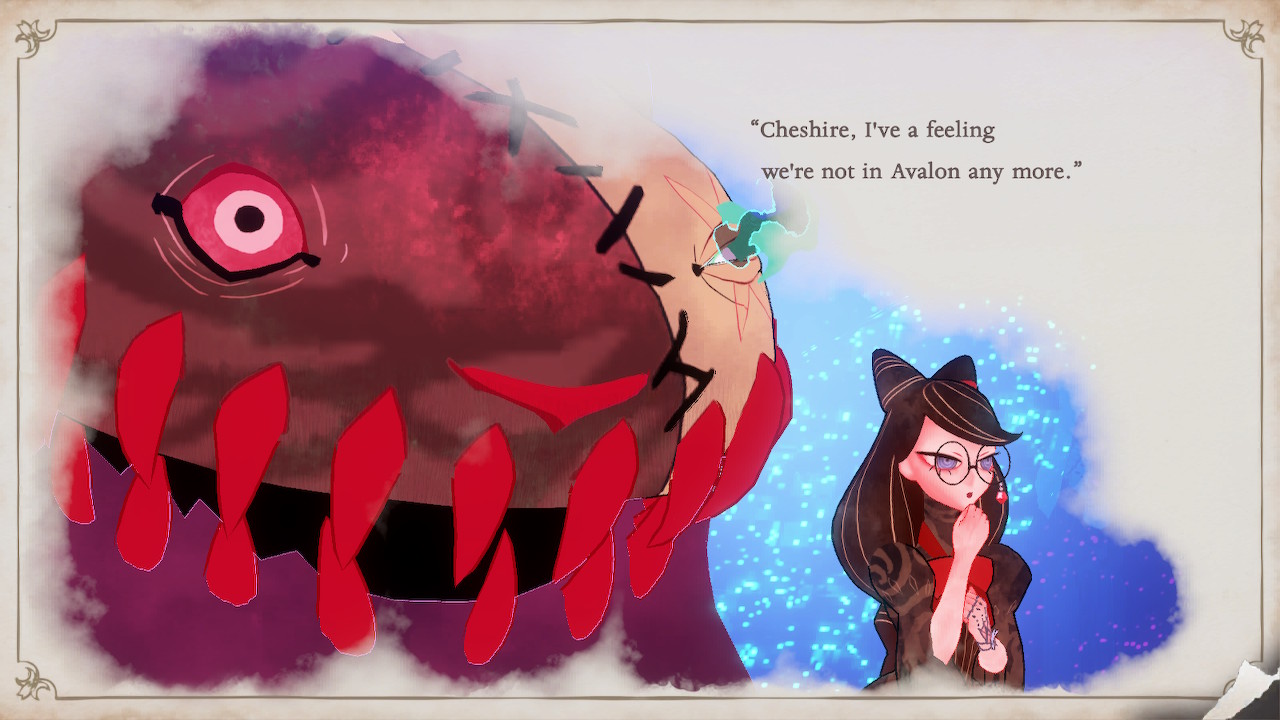 BAYONETTA ORIGINS – STORY
As mentioned previously, the game is focused on ten-year-old Cereza long before she is known as Bayonetta. You embark on a journey with Cheshire, a demon who has possessed Cereza's stuffed toy, to find a mysterious power in the forbidden Avalon Forest to help save Cereza's mother.
The game is told in a fairytale format, with a narrator telling the story from start to finish. And it really does lean into that storybook aesthetic, with a beautiful cel-shaded art style, cut scenes with the frame of a storybook, and it all spans over 13 well-paced chapters.
Bayonetta Origins does a stellar job of telling the backstory of Cereza and how she became the fierce fighter we know today. Having not watched any trailers or gameplay prior to my playthrough of this game, I was surprised by how timid and tentative Cereza is portrayed in Bayonetta Origins. But it works. The vulnerability shown by Cereza throughout the course of the game allows you to develop a personal connection to her and fall in love with her character all over again. Watching the relationship between Cereza and Cheshire blossom throughout their survival journey was really special and not what I expected from this game.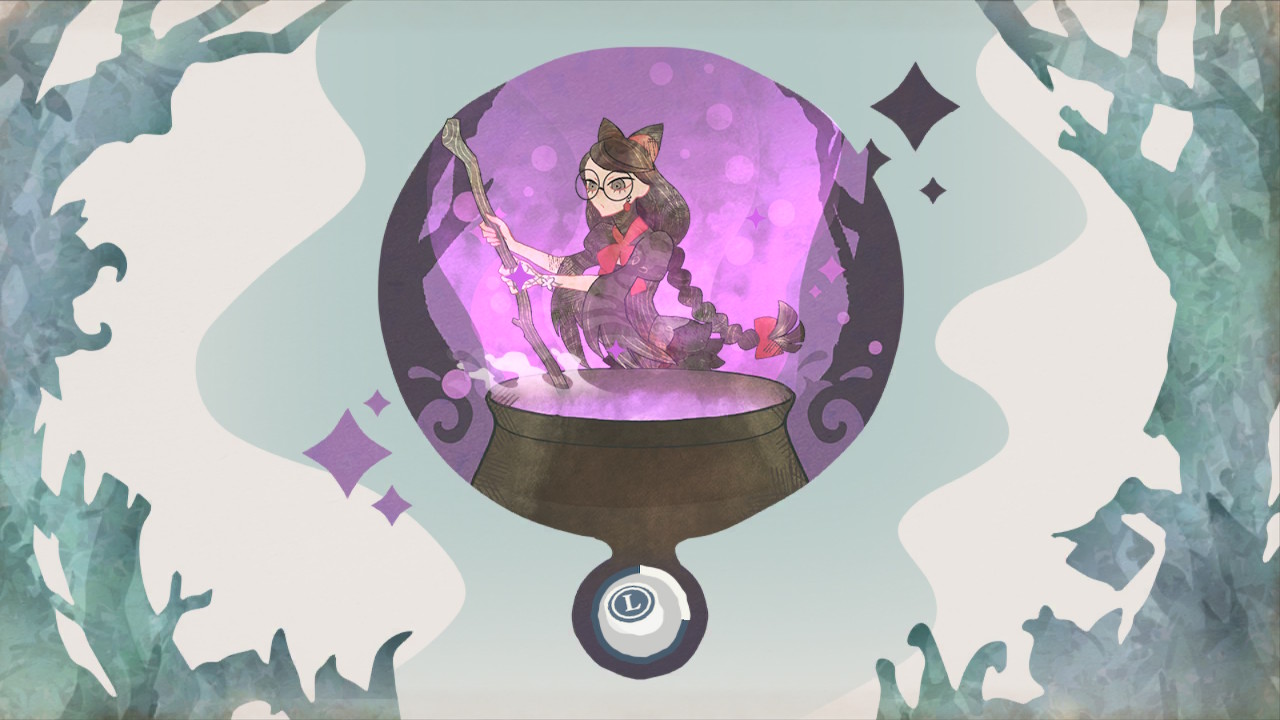 BAYONETTA ORIGINS – GAMEPLAY
The gameplay in Bayonetta Origins is quite casual but still very engaging and enjoyable. You control Cereza and Cheshire with the left and right joy-cons, respectively. If you have great synergy with another person, you could technically even play cooperatively. I was concerned about controlling two characters simultaneously. However, there's no clunkiness or disconnect during puzzles or combat.
Combat & Puzzles
While on the topic of combat, Bayonetta Origins' combat has been the most fun I've had in a game for a while. Cereza doesn't have her fancy guns or any other physical attacks, she can however bind enemies with a spell. The heavy hitter is Cheshire, who can unleash devastating combos onto the faeries that plague Avalon Forest. Cheshire learns numerous abilities throughout the game, keeping combat fresh. The boss battles provide a good challenge, although the only time I died was during the final boss fight. If combat isn't your thing, there are options for a more casual experience, allowing you to focus on the story.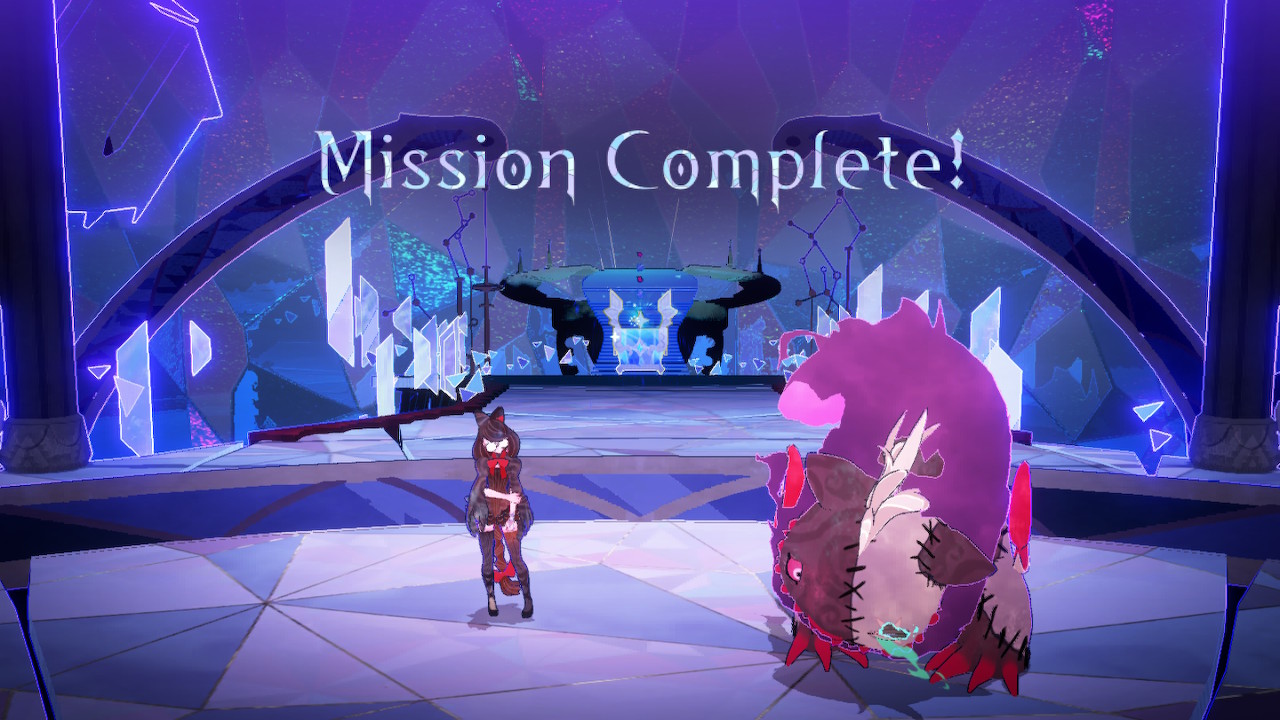 Starting from Chapter 2, you spend the entire game in Avalon Forest. The environments within the forest each possess a unique feel, yet manage to maintain that charming fairytale-style regardless of where the story leads you. The puzzles utilise the new abilities you learn very well, and will require you to double back to a previously explored place if you wish to 100% the game in full. As mentioned before, the game maintains a very well-paced flow, and nothing overstays its welcome. I was never bored throughout the 12-15 hour game.
As you progress through the game, you encounter trials called Tír na nÓg, which is the equivalent of the Alfheim, Muspelheim, and Niflheim secret rooms from the mainline Bayonetta games. These had a lot of variation, but I feel like PlatinumGames could have been a little more creative with these trials.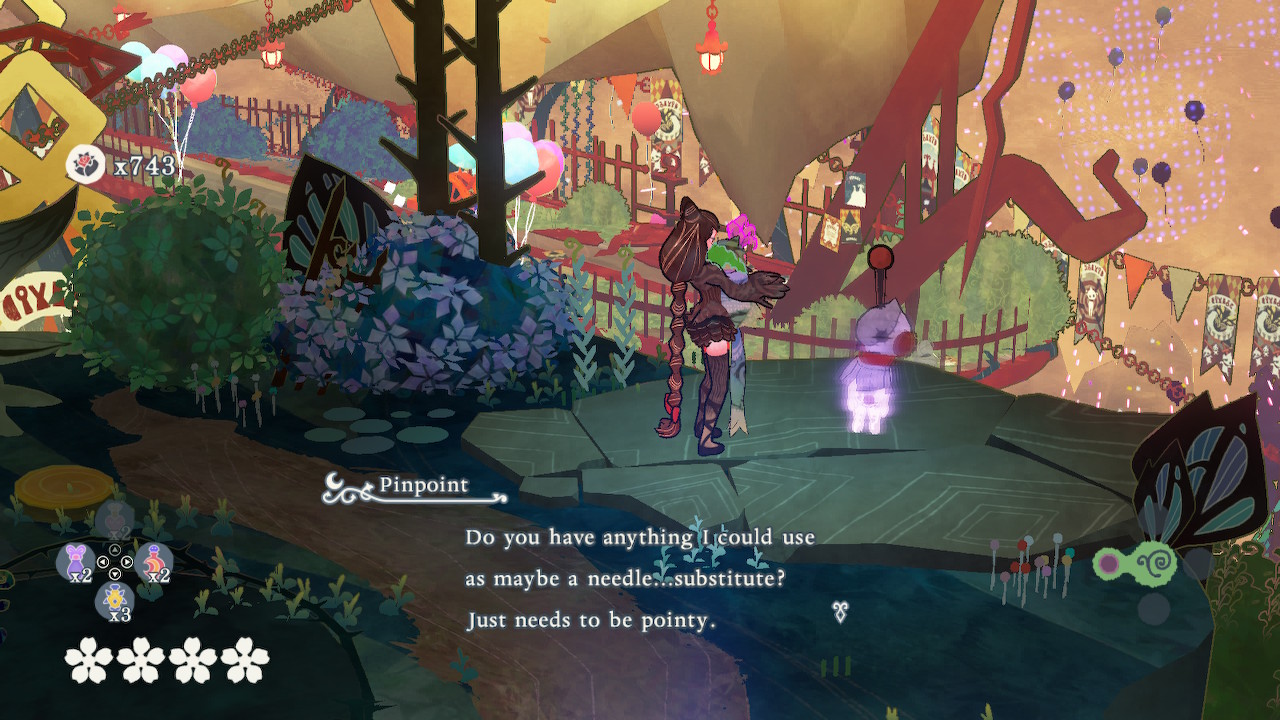 RELATED: SEASON: A letter to the future Review
AUDIO
The music is very accommodating to the overall tone of the game, with music composed by Aoba Nakanishi (Babylon's Fall), Hitomi Kurokawa (The Wonderful 101, Astral Chain), Rina Yugi (MGSV: Ground Zeroes) and Masahiro Miyayuchi who contributed to the composing of Bayonetta 3's music.
Nintendo released a music video showcasing the recording of Bayonetta Origins: Cereza and the Lost Demon's main theme at Abbey Road Studios. Lauren McGlynn provides these beautiful vocals which you may recognise from Xenoblade Chronicles 3's track, 'Moebius'.
GRAPHICS AND PERFORMANCE
My favourite part of this game is definitely the art style. The fairytale/storybook concept is perfect for the Nintendo Switch. It has this real sense of charm which reminded me of the indie game Beacon Pines last year, which also told a story in a fairytale format. 
The performance was hindered a few times, mainly during boss battles and other battles with a larger amount of enemies where the frame rate dropped significantly. If anything, that just highlights some of the limitations that the Nintendo Switch hardware has going into it's sixth year with no upgrades.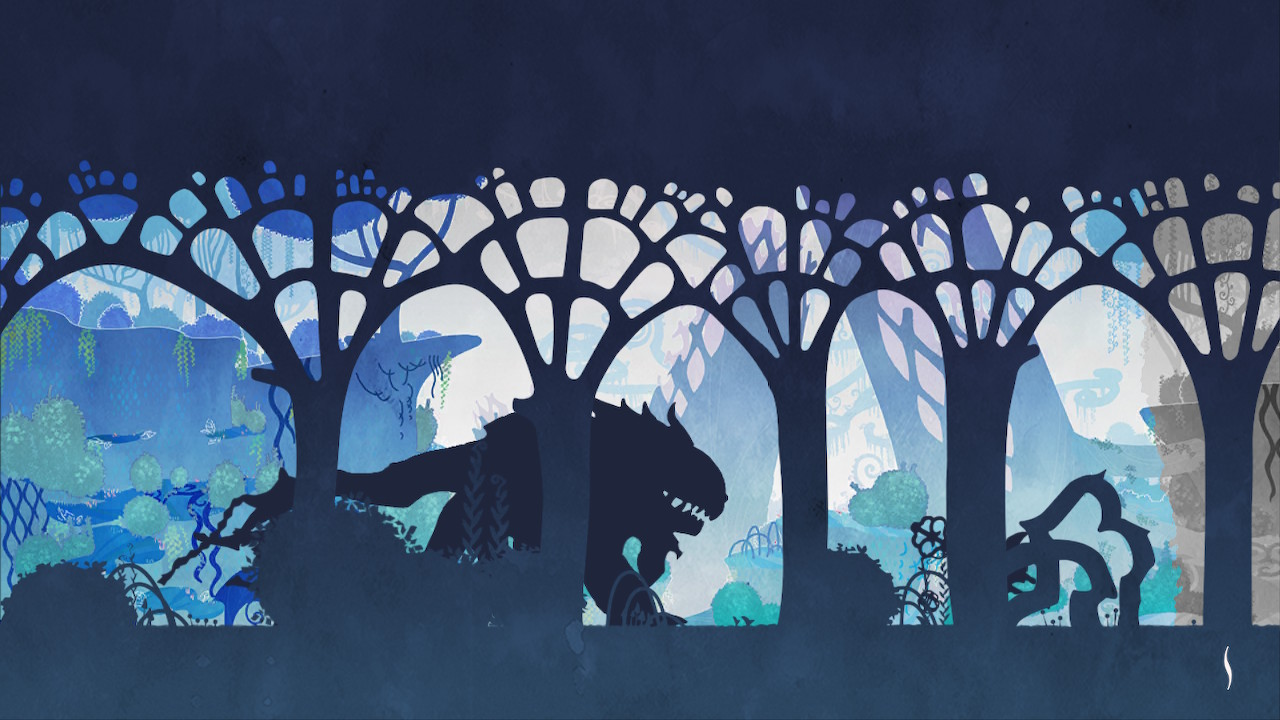 THE VERDICT
Bayonetta Origins: Cereza and the Lost Demon is a casual yet meaningful addition to the Bayonetta universe. PlatinumGames has crafted a beautiful and charming story that showcases Cereza in a different light, which will allow players to fall in love with her all over again.