When Hot Wheels Unleashed was added to the PlayStation Plus Monthly Games in October last year, I had to try it out. It quickly became a staple that my friends and I played regularly, offering dynamic gameplay and an almost endless amount of content thanks to the community embracing the track builder in the game. Its sequel, Hot Wheels Unleashed 2: Turbocharged brings an enhanced addition to the franchise providing new mechanics and track variations for more adrenaline-pumping fun.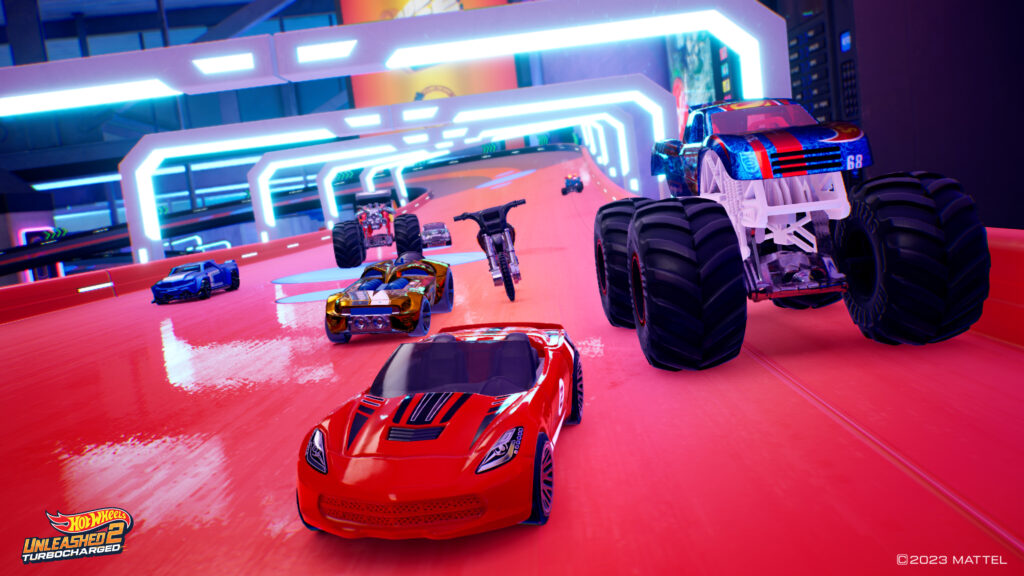 Turbocharged has a story mode that has many different types of races and challenges to conquer. I didn't find the story that engaging because it is catered towards children, but the variety of missions will keep players of all ages slogging through the mode. Apart from the boss challenges, it all felt a little too easy for me but I think it will provide younger gamers with a challenge. Story mode is a fantastic showcase of the different obstacles and track variations available throughout the game and will spark some inspiration for the community to build their own tracks using the Track Builder.
Among the new mechanics are jumping and a lateral dash. Being able to jump is a feature I never knew I needed until now. As basic as this feature sounds, it gives players more freedom to avoid obstacles and navigate around other vehicles throughout the race. The lateral dash is another game changer, allowing players to push other vehicles out of the way using the boost meter. I didn't see the AI vehicles using the lateral dash much, but I'm keen to see how players online will be utilising these new mechanics.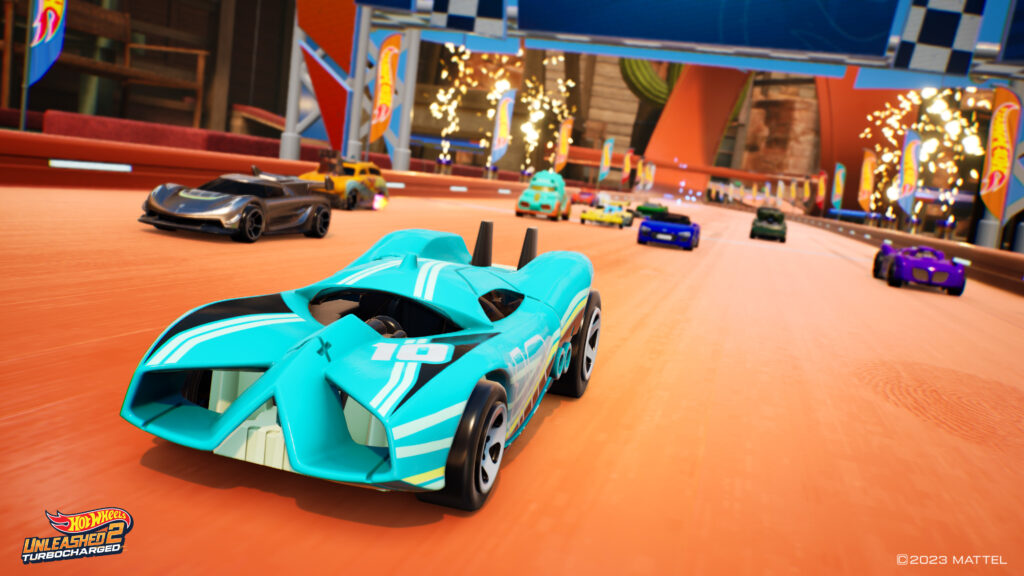 With over 130 vehicles to choose from, you are bound to find one that feels like second nature to you. If not, the new skill system enables players to fine-tune their favourite vehicles such as better handling, faster acceleration, and even protection against certain road obstacles. Skill points don't require much grinding at all, which I appreciated. It gives players room to experiment with different vehicles and skills without too much expense.
Something that I feel will go underappreciated is the sound design. The sounds of the engines will vary depending on the track. For instance, the engine will sound louder and more echoed in a tunnel, whereas it won't be as loud in open areas. The music slaps, too. It's not too overbearing and managed to keep me pumped for each race.
READ: Assassin's Creed Mirage Review — Returning To Roots In Baghdad
While the multiplayer wasn't available during review, I am most excited to play that. The online play is in my opinion the crème de la crème of the Hot Wheels Unleashed franchise. It feels more challenging playing against players around the world, and the creative geniuses in the Unleashed community design so many epic and unique tracks using the Track Builder. If you are on the fence about purchasing this game, the online alone is enough to warrant the purchase.
The online mode boasts a ton of new features. A party can now be created with friends before the lobby, a feature that was desperately needed in the first game. Participating in any of the online modes will enable players to gain points and climb the global leaderboard, offering an incentive to keep returning to the online mode. Cross-play is also now available for all platforms except Nintendo Switch.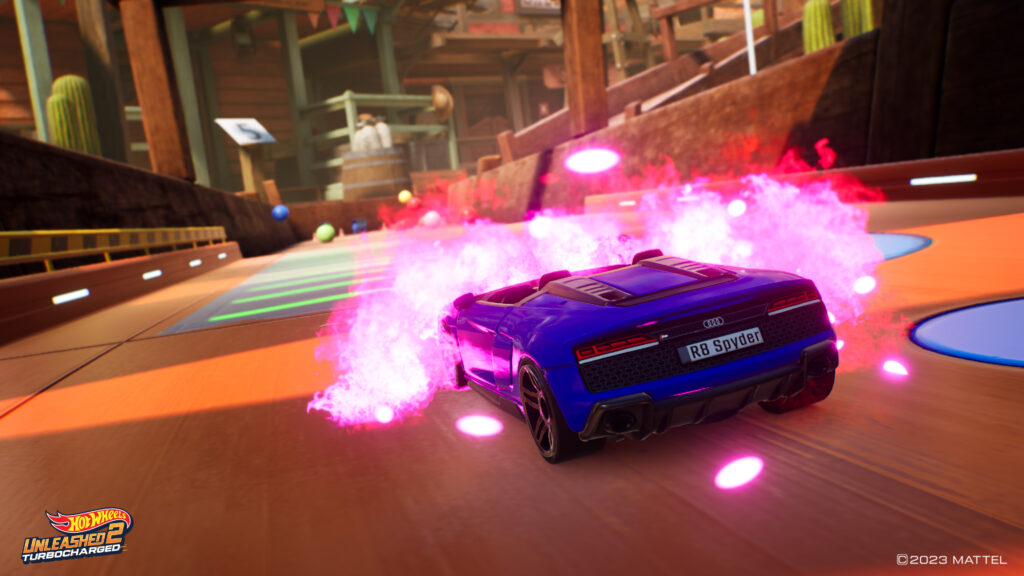 Hot Wheels Unleashed had many different collaborations with different franchises such as Scooby-Doo, Jurassic Park and DC. It's unknown if these collaborations will return in Turbocharged, but what we do know is that a Fast & Furious collaboration will be launching alongside the game. If the first game's standards for collaborations are anything to go by, you should be excited for what's to come.
HOT WHEELS UNLEASHED 2: TURBOCHARGED REVIEW
Hot Wheels Unleashed 2: Turbocharged provides players with an upgraded Hot Wheels experience, offering new gameplay mechanics and additional online features that were missing in the first game. There are few racing games that cater to all ages, but this one hits the mark and earns my recommendation to just about anyone.
PROS
Extremely fun gameplay with great handling
Caters to gamers of all ages
All of the new mechanics added allows this sequel to shine
CONS
Story mode may be too easy for older players.