I have been a fan of the Mortal Kombat series since it was released back in 1992 (yes, I'm old) and it has indeed been a fantastic ride over the last 30 years of the game series. Although from around Mortal Kombat 4-8, I skipped them, it wasn't until Mortal Kombat (9) that the series became one of my favourite fighting franchises.
From that perspective, I would best describe myself as a casual fighting fan. But in saying that, if the creators of these fighting franchises take the time to add in a kick-ass story, I'm going to be there from day one. So let's look at how Mortal Kombat 1 stands in my favourite fighters of all time.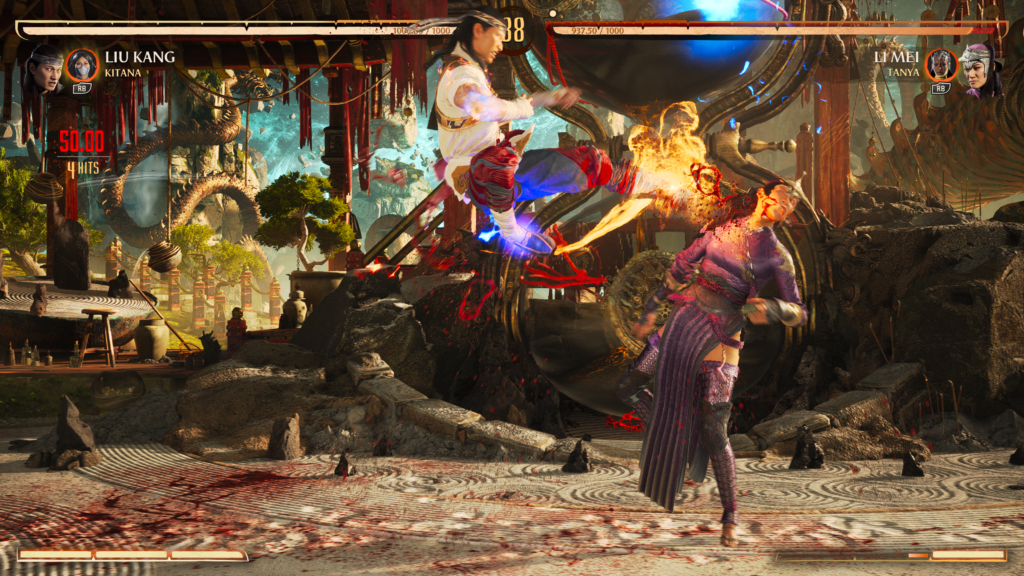 After the events of Mortal Kombat 11 and its DLC Aftermath, Liu Kang, now the god of fire, emerged victorious against Kronika. He ascended to the role of the new keeper of time and made a momentous decision—to reset history and reshape the world according to his vision. This act aimed to pave the way for a lasting peace in this fresh era while altering the fates of notorious figures like Shang Tsung and other malevolent characters, preventing the recurrence of their dark histories.
Although there is peace, there is still the Mortal Kombat Tournament that takes place between Earthrealm and Outworld, which can now be compared to a sporting event like the World Cup. Fans of the series will be introduced to 23 characters in total as they surprise you with their new allegiances. Mortal Kombat 1 starts with the latest tournament in which Liu Kang has selected four new heroes to represent Earthrealm in this friendly battle between Sindle, who now rules Outworld.
It is after the outcome of the finals when everyone returns home to Earthrealm that Liu Kang and the new keeper of time – Geras notice that something is upsetting the timeline and a handful of Earthrealm's finest are sent to investigate. I won't spoil any more of the game from here as it is the strong point of the game, the cutscenes in Mortal Kombat 1 seamlessly transition for each fight encounter making it a joy to experience the four acts with roughly three chapters per act.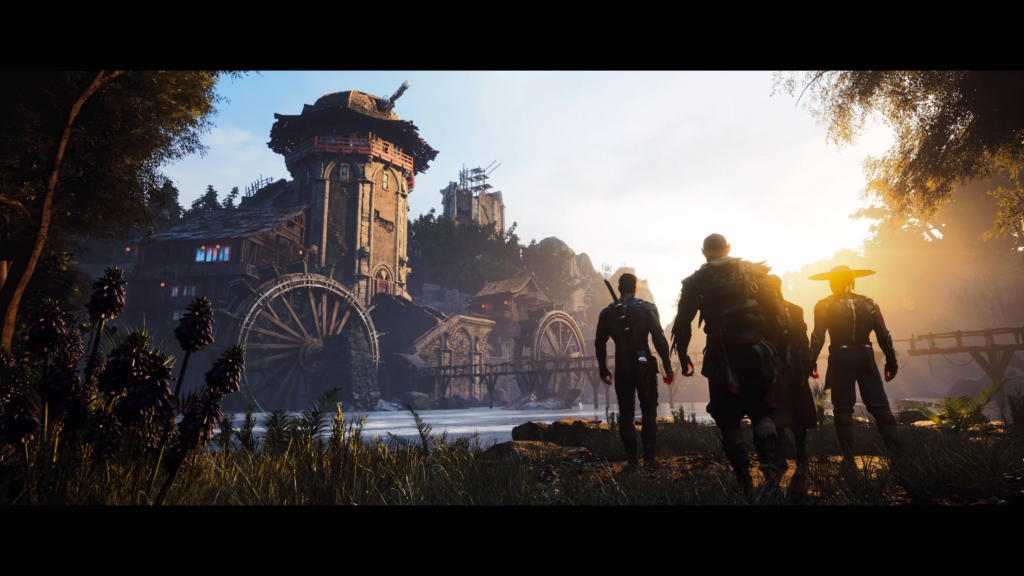 The story mode in Mortal Kombat 1 does an excellent job of providing in-depth backstories for characters who were previously only introduced through text-based lore in earlier games. As a casual gamer in this genre, I truly valued the effort put into reintroducing characters like Reptile and Baraka, allowing us to understand their motives in the game's world. I genuinely looked forward to each new chapter and what it had in store for each of the characters it introduced over the 5-6-hour campaign with many plot twists and surprises. The only downfall of the Mortal Kombat 1 story is the reliance on an overused trope in games and movies these days, when you see it, you will know exactly what I mean. It did not fail to disappoint and reached an epic conclusion.
After you have finished the events of Mortal Kombat 1 and its story there is still plenty to do with the introduction of 'Invasion' mode. Think of it as an RPG seasonal mode to keep you going long after the story has concluded. Players are placed on a game board and sent off to different realms, where they will come across many challenges such as single fights, towers, and mini-games all while levelling up the character you have selected along with the Kameo fighter selected to join you. Playing this is a joy as the time between moving on the board and transitioning to a fight is done in mere seconds.
Throughout the Invasion mode, you will unlock in-game currency as well as outfits, fatalities and clothing attachments to increase your skills. There are three types of 'Kurrency' to earn during this mode:
Seasonal Kredits are used to obtain rewards and cosmetic items for the characters in the seasonal store, these will reset each season, so make sure to use them all up. 'Koins' can be earned in story mode and Invasion, do not reset, and can be used at the shrine in the main menu at any time, unlocking cosmetic items and rewards such as storyboards and digital art. The final Kurrency type in Mortal Kombat 1 are 'Dragon Krystals', again offering you the ability to purchase cosmetics and non-gameplay affecting items in the premium store. This can be earned in gameplay or purchased through the store, this is the only microtransaction in the game but can be ground out for.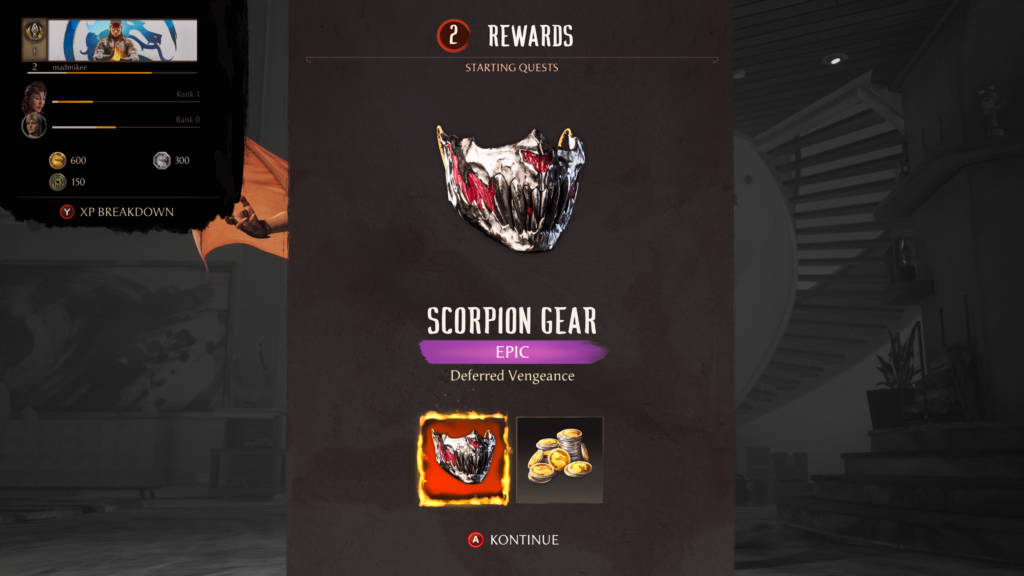 Now for the last and perhaps most important part of Mortal Kombat 1, the Kombat. Not much has changed over the years apart from new move sets and finishing moves. I appreciate the fighting controls of Mortal Kombat as they have a set of simple moves casual players like myself can master and use to finish the game modes. Everything about the fighting is smooth and seamless. The areas you will fight in are all beautiful to look at with something always happening in the background. Although, in Mortal Kombat 1 there are no longer items in the stage that can be interacted with to throw or assist you in a tight corner. This has now been replaced with the Kameo Fighter System.
There are 15 Kameo characters to select from, however, they are not able to be used as a fighter character. They are simply to 'tag' in to assist you with offensive moves, defensive breakers, and the added option to deliver a finisher move when the time comes. It took some time to get used to this addition but if you complete the tutorials before you play, you should be fine.
Mortal Kombat 1 is a great re-boot of the now 30-year franchise created by NetherRealm Studios as it puts a new twist on old characters and delves deeper into the back stories of long-time characters. I enjoyed the new Kameo fighter system, but I did miss being able to play some of these beloved characters such as Sonia Blade (my favourite). Although the Kript is no longer a staple in the series, the Invasion mode and it's promised seasons will be a fun game mode keeping players coming back for more.
Mortal Kombat 1 is a very well-polished reboot of the MK universe with an engaging story despite the lack of originality. The new, quick, and accessible Invasion mode will ensure players will keep coming back for more without reliance on micro transactions.
PROS
Great story that takes the time to introduce backstories

Characters are well-acted

Accessible gameplay due to its tutorial system

Graphics are the best seen in a Mortal Kombat game
CONS
Fatalities seem watered down

Story mode uses an overused story trope