PAX Aus is only a matter of weeks away and goodness me, I am so excited to be back in Melbourne soaking up all the gaming goodness with my friends! 
 
This year will be my third PAX Aus so I guess you could say I'm a seasoned PAX attendee and therefore qualified to share the things I do as an interstate traveller to ensure I have the best PAX possible.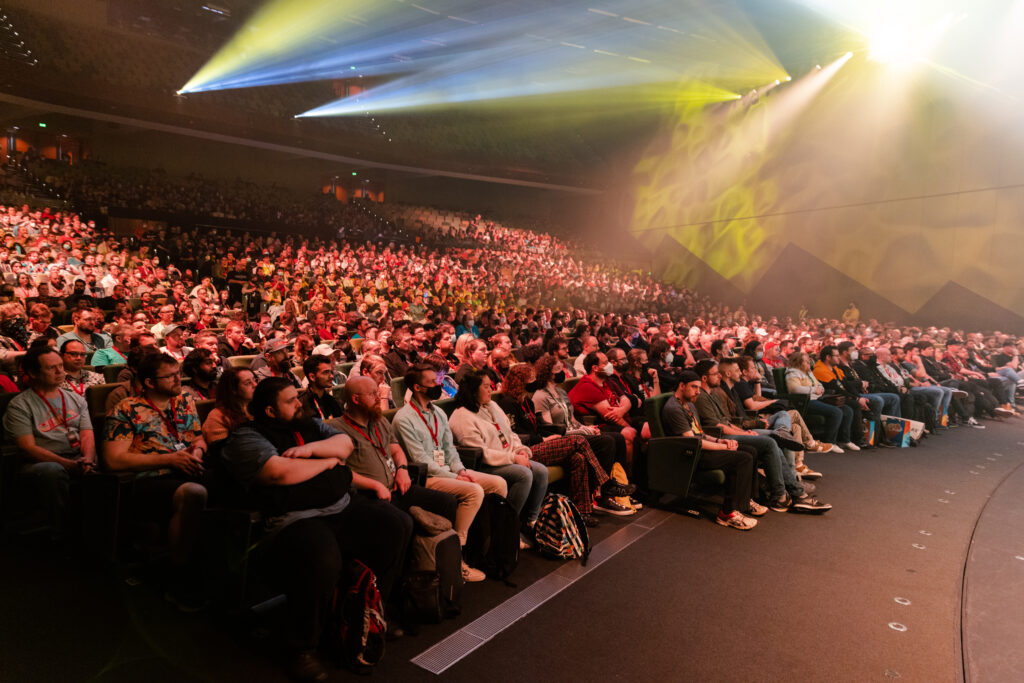 I don't visit Melbourne often, in fact, the only time I do is when I make the pilgrimage to the Melbourne Convention and Exhibition Centre in October. It always takes me a little while to acclimatise to the atmosphere of the event that is PAX Aus. That's not to say you won't have the time of your life. I promise you will! All I'm saying is it can be quite overwhelming, particularly if it's your first PAX. 
 
For some context, I'm from a small town in regional NSW and can't deal with being at the local RSL on raffle night, let alone being in a convention centre with hundreds of people!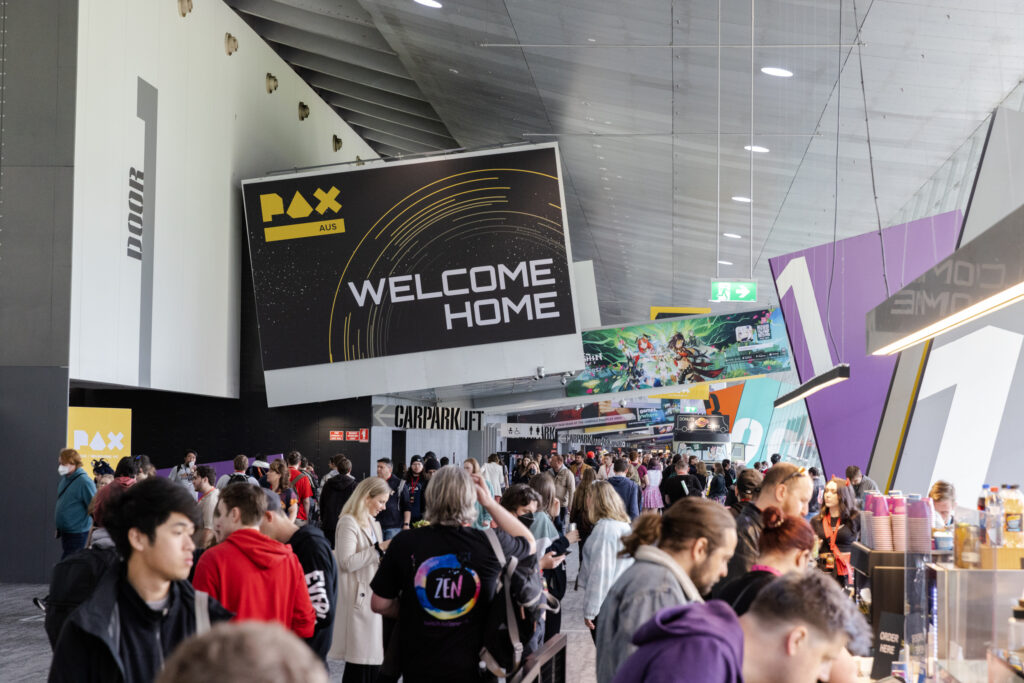 Pre-PAX Aus: Navigating Melbourne
Accommodation and travel. Hopefully, if you're reading this now you've got your accommodation and travel sorted already. If you don't, I suggest getting onto that to avoid those pesky peak accommodation prices. Or if you can, consider looking at something in the CBD if you're okay with a bit of a walk.

Free Public Transport. Melbourne has a free tram that runs through most of the CBD and there's a free tram stop close to MCEC. Admittedly this country bumpkin hasn't been brave enough take advantage of this revolutionary mode of transport but I aim to change that this year! You can rideshare but again, peak prices are gross, and we don't want that so I wouldn't suggest this to and from the con.
The Skybus is your friend. If you are flying into Melbourne for the first time, the airport is practically in the middle of nowhere and trains are not an option like they are in Sydney. Most common transfer option is the Skybus amongst my pals but do some research to find what works best for you.
Ask for help. In those moments where you aren't too sure where to go while navigating the airports, don't be afraid to ask for help. In my travels, the people heading to PAX are pretty easy to spot. Keep your eyes peeled for the people wearing all the PAX paraphernalia. Good chance they're going in the same direction you are. If you don't want to come across as a bit weird, introduce yourself and who knows, you may just make yourself some new friends!
READ: New Games Coming Out This Week: September 11, 2023
PAX Aus Guide – How to Survive the Convention
Get a lanyard. First and foremost, you're going to need a lanyard for your pass. Your pass must be worn and visible at all times. There will be plenty of bins around the place full of lanyards if you need one and it doesn't hurt to have a couple on hand in case of lanyard failure.
Organise your day. Look up the schedule for panels, meetups and tournaments and the exhibition floor map to organise your day. The PAX Aus app is super handy for this. If you are hoping to get to something in particular, set an alarm on your phone, don't just rely on push notifications, and set that alarm for about 20 minutes prior so you've got plenty of time to make your way from one end of the MCEC to the other. This venue is HUGE. All this information should be available about a week before the event.
Establish a meeting point. If you're catching up with others, decide on a meeting point outside the centre so it'll be easy to find each other again throughout the day. It is very likely your group will get separated while navigating the Expo Hall so if you have a designated spot, you'll be much easier to find! Phone service can be iffy given the crowds so a text may take two business days to send.
Wear comfortable footwear. Comfy shoes are an absolute non-negotiable. Every single person who has been to PAX will tell you this. Your step count won't know what hit it. It wouldn't hurt to pack a change of socks and shirt, too.
Stay fed and hydrated. Food at the convention has been limited and expensive in the past and most people either reserve a table at a restaurant close by or take their own food. If you want to chance it, there are fast food options close by but I promise you they will be packed. This is something those with dietary needs must take into consideration. And if you don't want to take out a mortgage for a bottle of water, BYO. (Water that is…)
Other things to bring with you. Other things you should pop in your backpack include deodorant, hand sanitiser, masks, tissues, a portable charger, a small umbrella or poncho (because Melbourne weather is dumb) and some Band-Aids. A 3DS with StreetPass activated is also a fun time! Yes, it's still working, and that console is still relevant, don't @ me.
But most importantly, have fun and be respectful of those around you and I pinkie swear you will have the most amazing time.
So there's my tips and tricks on how to survive PAX Aus! Safe travels everyone and I will see you there!
---
Buy Tickets:
PAX Aus will take place October 6-8, 2023 at the Melbourne Entertainment and Convention Centre. Tickets are selling fast, secure yours here.