Sony has announced via PlayStation Blog that a new, slimmer model of the PlayStation 5 and PlayStation 5 Digital Edition will begin to roll out at the end of the year.
The new PlayStation 5 models will be available in the U.S. starting in November. It will continue to roll out globally following its initial launch. While slimmer, it does not have any reduction in performance or power.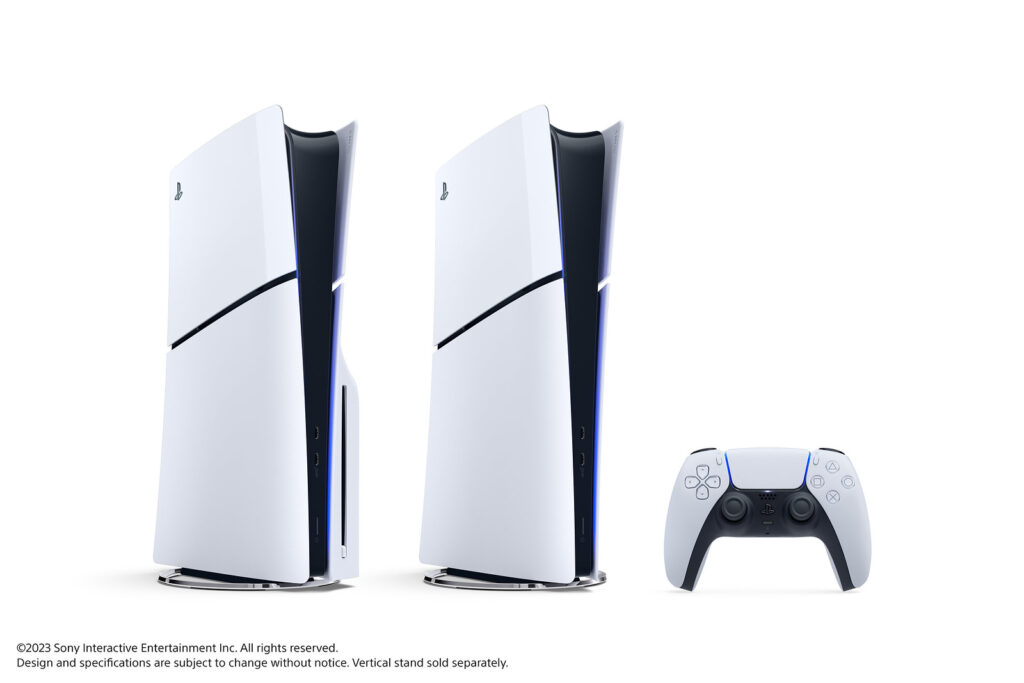 The new PS5 has been reduced in volume by more than 30%, and weight by 18% and 24% compared to the previous models. There are four separate cover panels, with the top portion in a glossy look, while the bottom remains in matte. Owners of the new PS5 Digital Edition will be able to add the Ultra HD Blu-ray Disc Drive for PS5 later, which will be sold separately for $159.95 AUD.
The PS5 with Ultra HD Blu-ray disc drive costs $799.95 AUD, with the PS5 Digital Edition costing $679.95 AUD. These Australian prices have been confirmed by PlayStation Australia. A horizontal stand will be included with the new PS5 model. For those wanting to display their PS5 vertically, a new Vertical Stand compatible with all PS5 models will be sold separately at $49.95 AUD.
At the time of writing, no Australian retailers have listed the new models but we can expect current PlayStation 5 stockists to carry the new model.
Watch the trailer: