Over the past couple of years, Australia has made a mark in the indie gaming space with Cult of the Lamb and Stray Gods: The Roleplaying Musical leaving large impressions around the globe. But how else can Australia be amplified in the indie gaming space? How about a game set in Australia? We don't see games set in Australia all too often, but the team from Drop Bear Bytes have meticulously portrayed a post-apocalyptic Australia in Broken Roads.
I was fortunate enough to check out this narrative-driven RPG set in the ravaged Australian outback at PAX Aus 2023. I will admit I hadn't researched the game that much before I sat down to try the demo, but just watching the game being played while I was waiting in line had me eager to try it out for myself.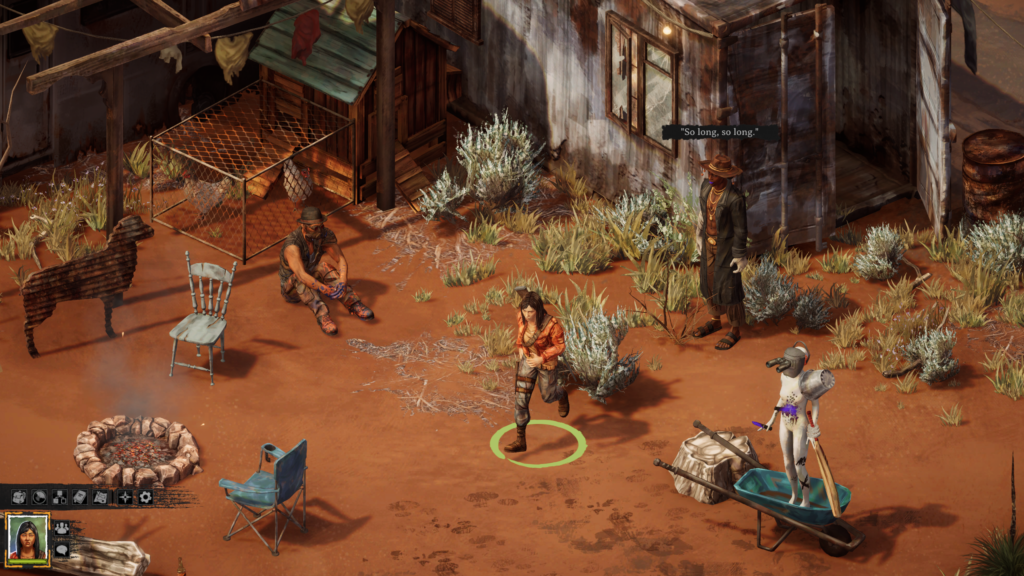 The demo starts with a character creation tool, where a character could be chosen offering different perks for each one. Additionally, different background traits and morale-based questions are given to you to determine who your character is morally.
One of the most impressive features of this game is its unique morality system. It is based on four areas of moral philosophy: Utilitarianism, Nihilism, Machiavellianism and Humanism, and from what I have played, looks to heavily influence how your playthrough pans out. I'm extremely excited to play through the game once released to see how different my narrative will be compared to others. The system influences the dialogue options your character can use throughout the story, with said dialogue influencing how other characters, including allies, perceive you. In the demo, almost all of my decisions favoured utilitarianism, which I can confidently say led me down an alternative timeline of events. I went on a quest to find some stolen cows, which I resolved without any casualties. The developer assisting me through the demo seemed quite impressed that I managed to do so (and honestly, so was I).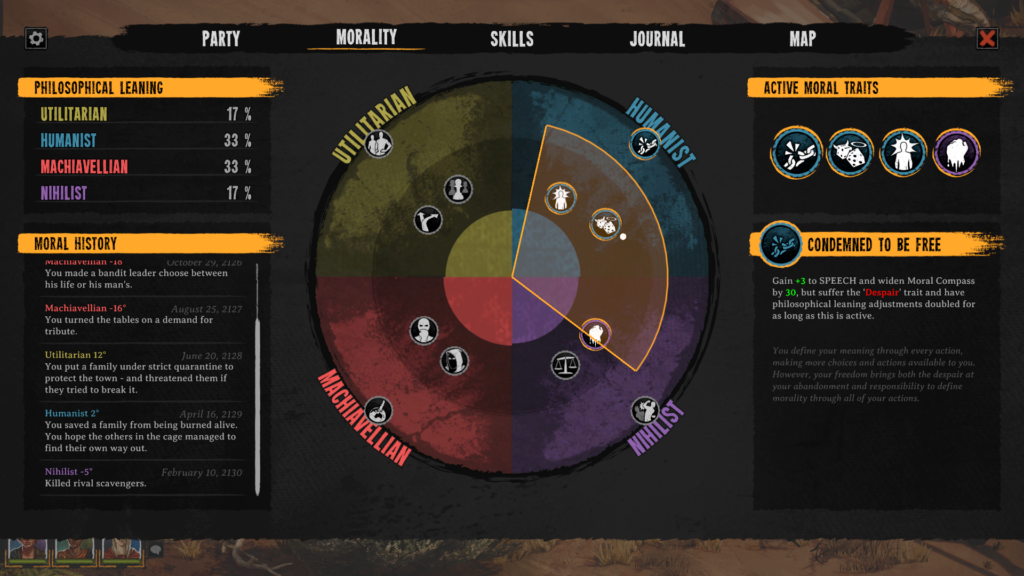 Broken Roads features turn-based tactical combat, similar to what you can see in games like Disgaea and Mario + Rabbids. Unlike those two games, Broken Roads offers a touch more freedom with movement which isn't limited to grids. While I didn't get to try a large amount of combat due to my utilitarian behaviour, I did have one enemy encounter. It took me a while to get used to it. I'm not much of a PC player, so it could have been influenced by controller-oriented brain. Each type of weapon has a different accuracy depending on the distance you use it from. A knife is going to have better accuracy at close combat, whereas a rifle won't be super accurate up close. Throwables like grenades can also be thrown from a distance which damages enemies in an AoE.
Broken Roads by Drop Bear Bytes feels authentically Aussie. The hand-drawn artwork makes a post-apocalyptic Australia look so rich and beautiful but doesn't diminish how desolate the locations feel. The Drop Bear Bytes team even travelled across Australia to research the locations presented throughout the game and even recorded wildlife audio to create a genuine Aussie experience. You can just see how much passion there is behind the project.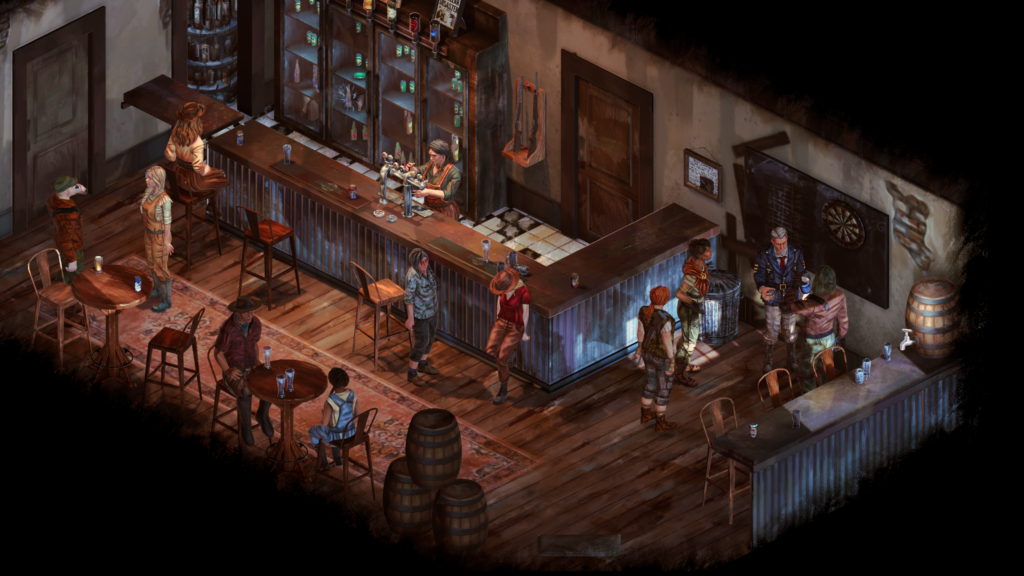 The demo is out right now on Steam, so why don't you try it out for yourself?
---
Broken Roads will be available on November 14, 2023 on PC and Xbox. PlayStation and Switch versions of the game coming soon.