With NBA 2K now in its 25th year of bringing us quality basketball simulation games with NBA 2K24, it's fantastic to see how the series has evolved to what it is now. Initially starting off on the Sega Dreamcast in the Wild West of sports releases. Seriously, there were around three to four new basketball games released each year, and it is now standing tall as the last remaining licensed NBA franchise left. How far have they come?
I have been a dedicated NBA 2K sports fan for the past 25 years, starting with the original Xbox release of the game. However, as I  got older, I've had less time to play sports games like NBA 2K, roughly around NBA 2K18 was when I slowed down. Despite this, I continued to buy and occasionally play the games. This year, I was invited by 2K to give my thoughts on NBA 2K24. While I'm not a pro player, I would typically enjoy playing in season modes, making trades, and occasionally participating in story modes. So I was really excited to explore the new modes in this year's edition of the game.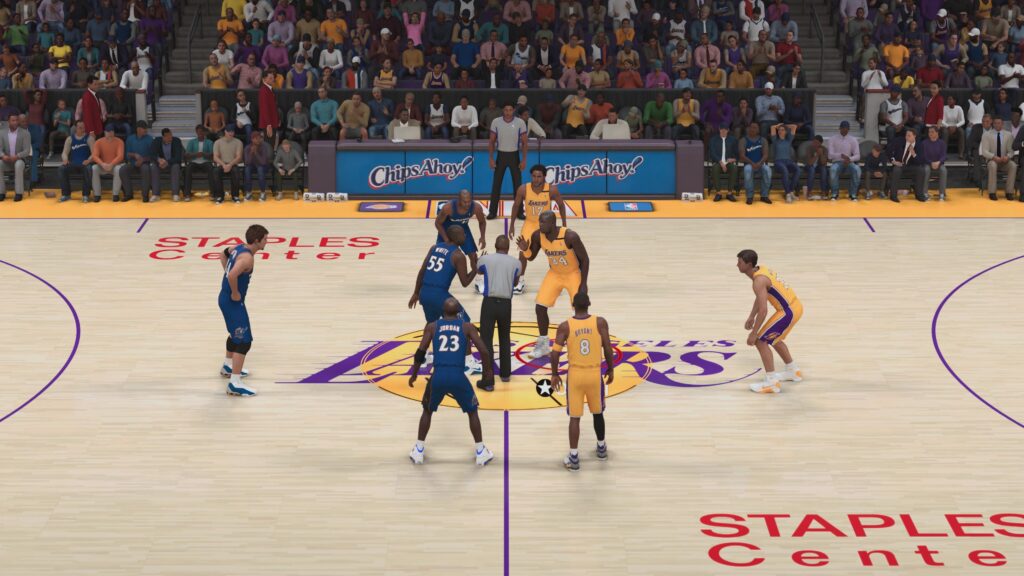 The main gameplay enhancement added to this year's title has to be the ProPLAY experience. No longer are they getting people to motion capture players' moves, but they are now capturing moves from real-life NBA games.  While it's not game-changing in any way, it adds a level of realism to the franchise. So if your favourite player handles the ball a unique way, chances are they will make those moves on the court now. As I said, nothing game-changing, but definitely cool.
The first mode I was excited to try out in NBA 2K24 was the Mamba Moments, a collection of the late great Kobe Bryant's most exciting and historical games over his 20-year career as an LA Laker. While there were only seven of these to complete, they all had different objectives such as scoring a certain amount of points and rebounds in a certain match along with matchups against Michael Jordan in his last-ever game against Kobe. These were all hard to achieve, especially when Kobe set the (then) NBA record of 12 three-pointers in a match, While I was able to achieve this feat, you needed to shoot at least 50% from the three-point line to get all 3 stars from this. This just added to the legend that was Kobe Bryant and realized how challenging it was to accomplish. If you're a Kobe Bryant fan, you'll get a real kick out of these challenges as well as the old-school presentation of the older games.
MyTEAM which is the main money maker in the game is a classic card-collecting team builder where you can purchase packets of cards that will offer up new players to add to your team. I've never played this mode of the game in all my years of playing the series, but the mode offers you all the initial packs required to create a team while decking them out in custom clothing and setting up your courts. This mode offers up both single and online play to test your team against opponents. Cards can vary in value so while you may get a certain player, there may be a special card of them out there adding more stats.
Lastly in NBA 2K24, the MyCAREER mode, which I initially had a hard time finding because I was used to this being a mode of its own. I found out this mode was mixed in with the CITY mode where you create your own player and train them up through a selection of side quests and main stories. I can definitely see this mode consuming my life as the sheer amount of options is aplenty. On one side, you have your NBA career storyline to follow. Picked as a generational talent and the most sought-after player since LeBron James was first drafted, it puts you in the shoes of the most hyped player to enter the NBA this year in Victor Wembanyama. While you won't be playing every game on the schedule, you will however play in 'Key Games' and matchups against rivals of the team you selected to be drafted to. I, however, missed the old ways of the mode where you would play a series of warm-up games that would determine your place in the NBA draft. I ended up embracing this idea because there were many instances when I would get drafted by a team only to request a trade to a team I wanted to play for, so this turned out to be a better solution in NBA 2K24.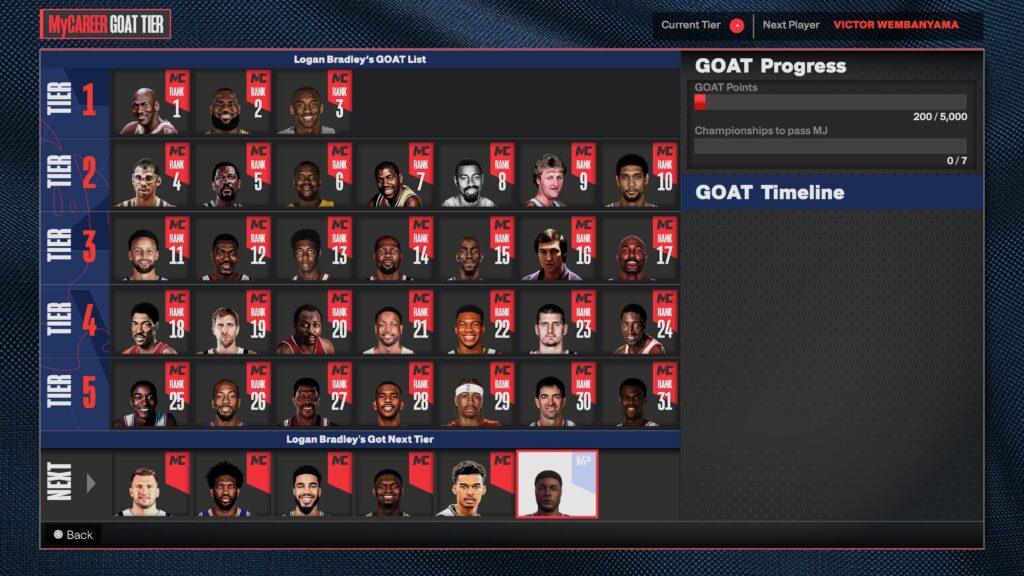 The second half of the MyCAREER mode was the street ball act, where you can participate in pick-up games against computer-generated players or put your skills to the test online against human players. In the city, however, there is an abundance of tasks to complete which initially starts off with your selection of a faction, Rise of Elite. Each has its own perks as to what their main focus is, scoring or defence. You are then also free to play in any number of pick-up games. So if you are a competitive player or just a casual, there is something for everyone in NBA 2K24.
Stepping back into NBA 2K24 was like riding a bike with one new trick up my sleeve. While the game modes were fun and plentiful, microtransactions are too prevalent in the game to get any meaningful progression completed by normal grinding.
PROS
Realistic-looking basketball simulation

Has plenty of different modes to play

Fantastic voice-over dialogue in the story mod

Mamba Moments are a great set of challenges
CONS
Almost too many modes to keep track of

Microtransactions

Sports games have no right being 190gb install size
Reviewed on Xbox Series X. A NBA 2K24 review code was supplied by the publisher for the purposes of this review.